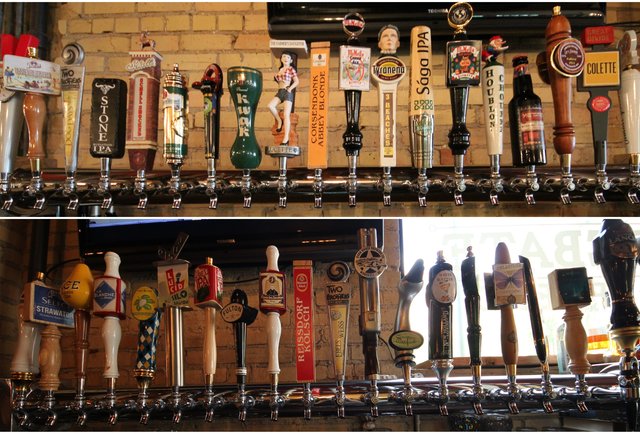 Where: South 10th Street, Minneapolis, MN | M-F 11am – 2am, Sat & Sun 10am – 2am |
Devil's Advocate is a one of a kind establishment in downtown Minneapolis. First off, the restaurant has 40 beers on tap, which come from all around the world. Every week, Devil's Advocate finds a way to bring in a great mixture of brews into their door, leaving beer connoisseurs coming back for more; the fun doesn't stop here though.
DA has a very unique menu, allowing its wide variety of beers to be paired well with their delicious food. Those who come to eat at DA, they think of their world class meatballs. You have never had real meatballs until you have tried these wonderfully scrumptious…balls. They offer falafel, pork meatballs, polenta, buffalo meatbealls and many other dishes that don't feature the ball.
Whether you are coming in for a quick bite, or simply looking for a new brew to try, Devil's Advocate does it as well as anyone else.